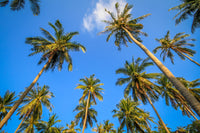 RoseCare.com is brought to you by Agri-Turf Supplies, Inc.
Agri-Turf Supplies is based in Santa Barbara, California and for nearly 60 years we've served our area with products and services used on some of the most magnificent gardens in the world. Our facility serves both retail and wholesale customers and offers consultation and application services in our area.
Our staff has over a century's worth of experience. We have licensed Agricultural Pest Control Advisers, licensed Pest Control Operators, a Certified Nurseryman and a Registered Consulting Arborist, dedicated to serving you. We are excited you've discovered our website. Hopefully you will discover some of the same professional plant care products we have been providing to our customers for over a half century.
Brought to you by Agri-Turf Supplies

Sales and Service Since 1954
Brought to you by Agri-Turf Supplies
Sales and Service Since 1954